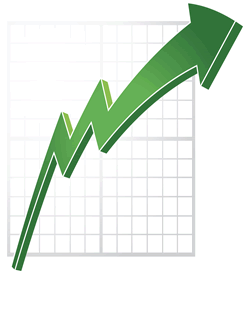 Online advertising is growing quickly, as advertisers and businesses compete for eyeballs in the rapidly-changing digital space. According to the latest Online Advertising Expenditure Report conducted by PWC for IAB (Interactive Advertising Bureau NZ), $183.45 million was spent on online advertising/paid search in New Zealand to the end of Q3, with that figure likely to end up around $255.0 million by the end of 2010.
Despite this huge ad spend, it seems not all businesses (especially SME's) seem to track their ROI (return on investment) to ensure that they are receiving optimum value from these ads. A recent survey of 1,800 SME business owners by Yellow Pages has revealed that 69% did not measure or check the return from their online advertising investment !
This is very worrying, when we all know that one of the great things about online advertising is that it's completely measurable.
This brought home to me something that I had almost forgotten about. When we developed the platform for PriceMe, we went to a lot of effort to create a robust PAM (PriceMe Account Management) tool to enable our retailer partners to easily access traffic and account data, reports etc, so they could track their products performance at any time. We discussed at the time we built the PricMe platform the necessity of this, but now I feel redeemed that we went to the trouble and expense that we did.
On our site, our retailers can enable ROI tracking code to see precisely what traffic is referred from PriceMe and how many of these customer referrals are converting to sales with a high degree of accuracy. We pride ourselves on being an effective customer acquisition channel for our retailer partners, so we like to know how many "real" customers we're delivering! There's no excuse for a retailer (no matter how small or large) not knowing the metrics of their online ad spend. With tools such as Google Analytics at their disposal, it only takes a little bit of time, effort and the right advice to come to grips with. You can then be assured of understanding what's working and what's not, and what return you're getting from your advertising investment.
Happy retailing !
Chris